Clay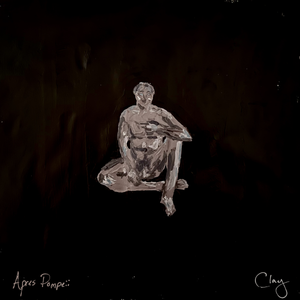 Apres Pompeii announces Clay, their third full length record, for release on August 20, 2021. Apres Pompeii is the long-running project of Pittsburgh born, Chicago based singer-songwriter Zachary Taylor Weiss. 
The follow-up to 2012's Empty Ship and 2016's Lead, Clay is anchored by its eponymous lead single, out immediately. The song is a jolt of nineties-inspired alternative rock swagger--a confident kiss-off to a world that would try to mold you. "'Clay' was one of the last pieces written for the album but was possibly the most important to my own understanding of this album as a whole and where I am in my life." 

"Clay" arrives at the very center of the LP's 9 tracks and acts both as a fulcrum point and a mission statement. After Lead's more contained sonic palette, Clay finds Apres Pompeii returning to the more genre-bending instincts of earlier releases Empty Ship and 2014's EP Ink. Songs like "Garden State" and "Close" deliver the dynamic and poetic folk songwriting that audiences have come to expect from Apres Pompeii complete with soaring vocals, nimble finger-picked guitar, and gigantic drums. "Briar" is purred bluesy ballad with Weiss slipping into gentle falsetto. On "Grace," elements of r&b and electro-pop swirl around the anchoring acoustic guitar. Holding the whole project together is the reliably stirring vocals and stronger-than-ever storytelling present in each song. If Lead was a concept album about internal self, Clay can be seen as an exploration of the inherent friction between the internal and external and how both are constantly molding and influencing the other.